Posted on Friday, December 17, 2021 05:30 PM
NEWS RELEASE
Ontario Further Strengthening Response to Omicron
Additional measures to slow the spread as province accelerates booster dose rollout
December 17, 2021
Premier's Office
TORONTO — In response to the rapidly-spreading and highly transmissible Omicron variant, the Ontario government, in consultation with the Chief Medical Officer of Health, is applying additional public health and workplace safety measures, including capacity and social gathering limits. These measures...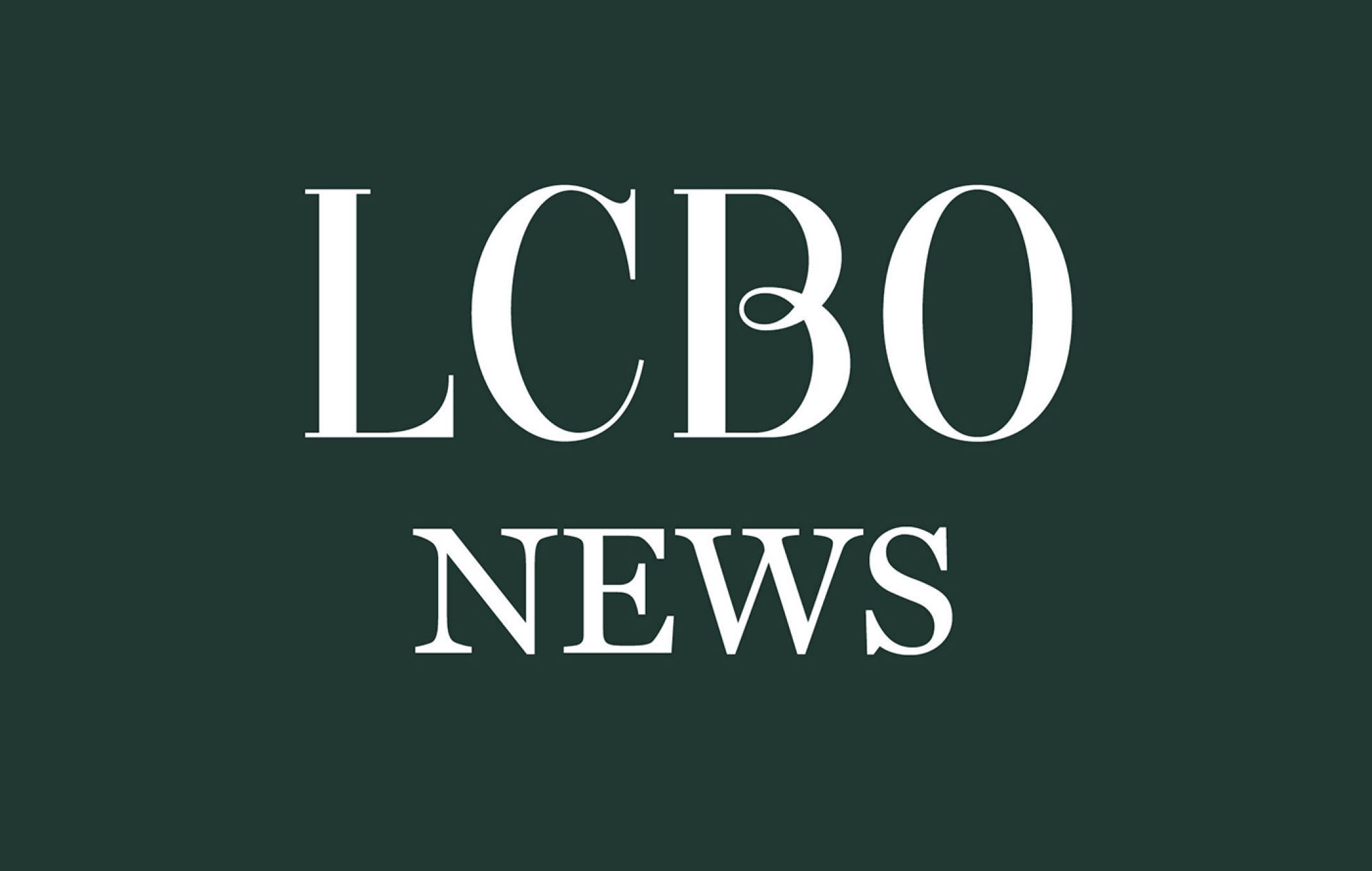 Posted on Friday, December 17, 2021 10:17 AM
NOTE: The Port Colborne location currently does not have any rapid tests. More information about LCBO's take-home rapid test kits can be found in this message from the LCBO's Media Centre.
Thursday, December 16, 2021 – Toronto – The LCBO supports the provincial government's announcement related to the availability of free take-home rapid test kits at select retail stores and is pleased to provide more information...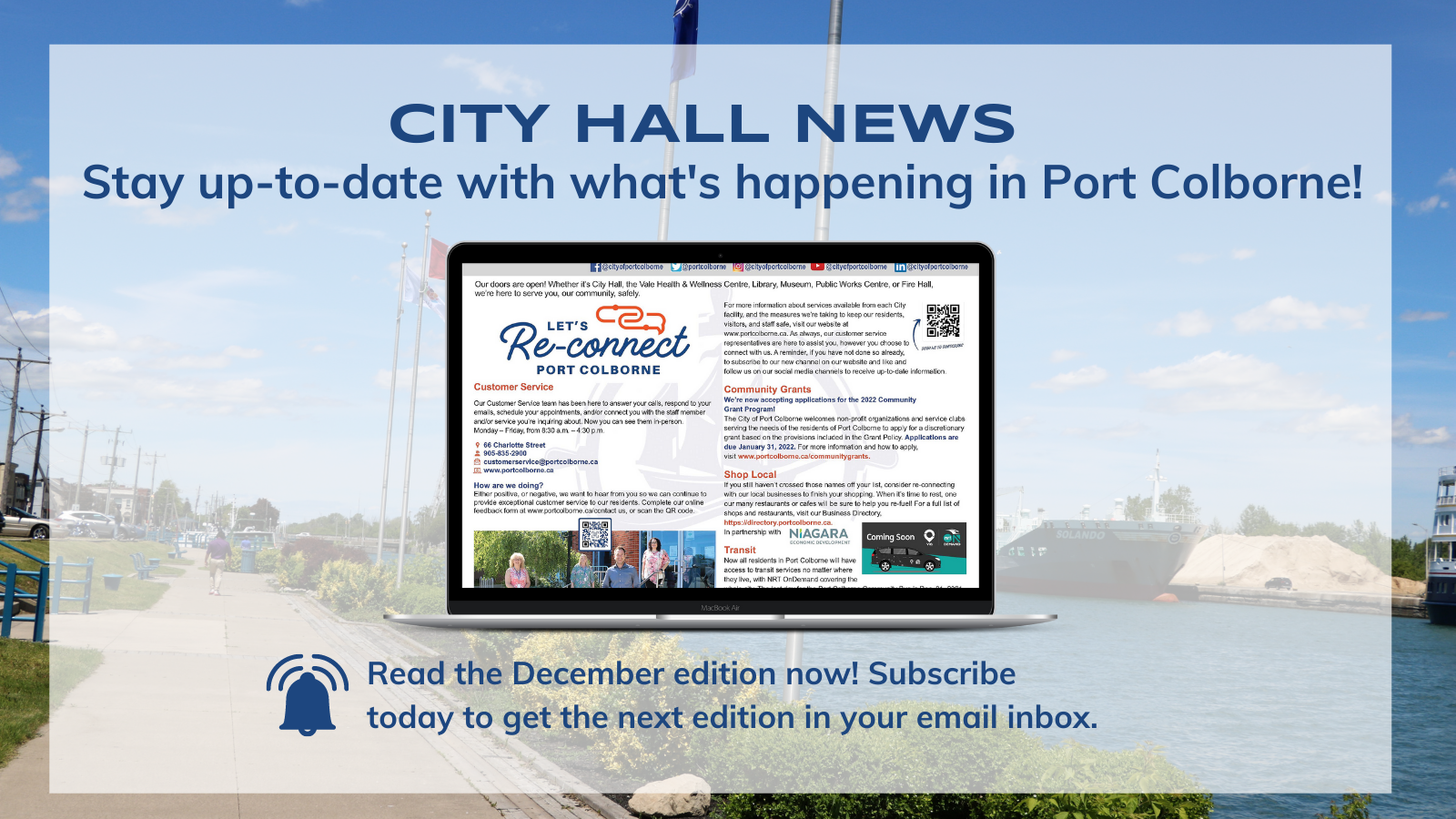 Posted on Thursday, December 16, 2021 02:58 PM
The December 2021/January 2022 edition of City Hall News is now available on our website .
Or, you can read it in today's Port Colborne Leader/Niagara This Week.
This month's edition includes: Our Christmas Card winners and holiday greeting; Let's Re-Connect, Port Colborne: connecting with Customer Service, Holiday Hours, applying for Community Grants, Shop Local, and a reminder about changes to Transit; Re-connect with Recreation; #PORTicipate with your Public Library; and some SnowPORTant...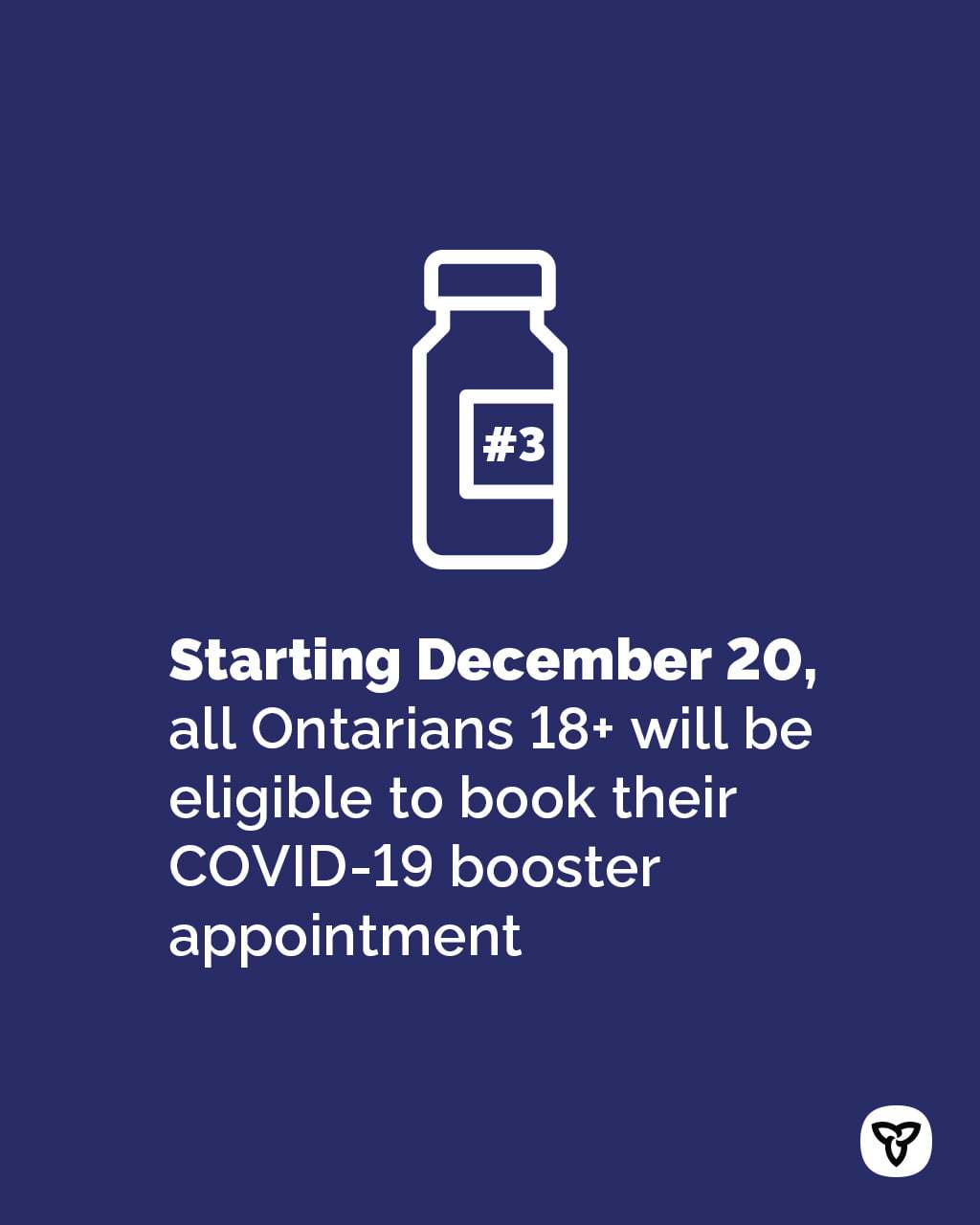 Posted on Thursday, December 16, 2021 11:31 AM
TORONTO — To protect Ontario's progress in the fight against COVID-19 and safeguard the province's hospitals and intensive care units (ICUs) in the face of the rapidly-spreading Omicron variant, the Ontario government is rapidly accelerating its booster dose rollout by expanding eligibility to all individuals aged 18 and over, as well as shortening the interval to three months following an individual's second dose. To provide an additional layer of protection against COVID-19 and variants...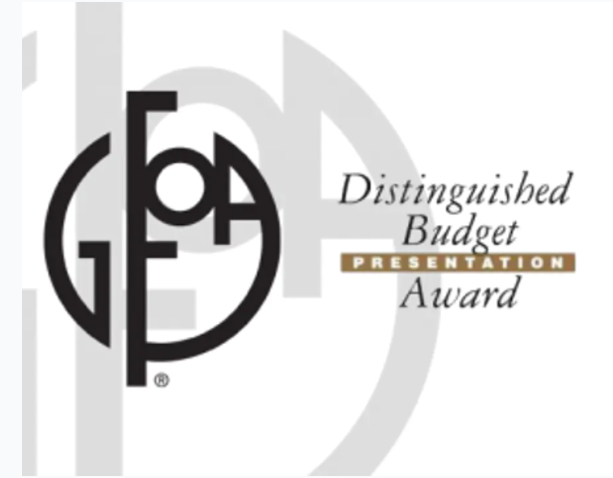 Posted on Thursday, December 16, 2021 11:22 AM
For the ninth straight year, the Government Finance Officers Association of the United States and Canada (GFOA) has recognized Niagara Region for its budget planning and delivery.
Niagara has received the Distinguished Budget Presentation Award for its 2021-2022 Budget. This award was presented recently to the Region's Financial Management and Planning Department and represents a significant achievement by the entity. It reflects the commitment of the governing body and staff to meeting the highest...